Vacuum solutions for food processing and packaging.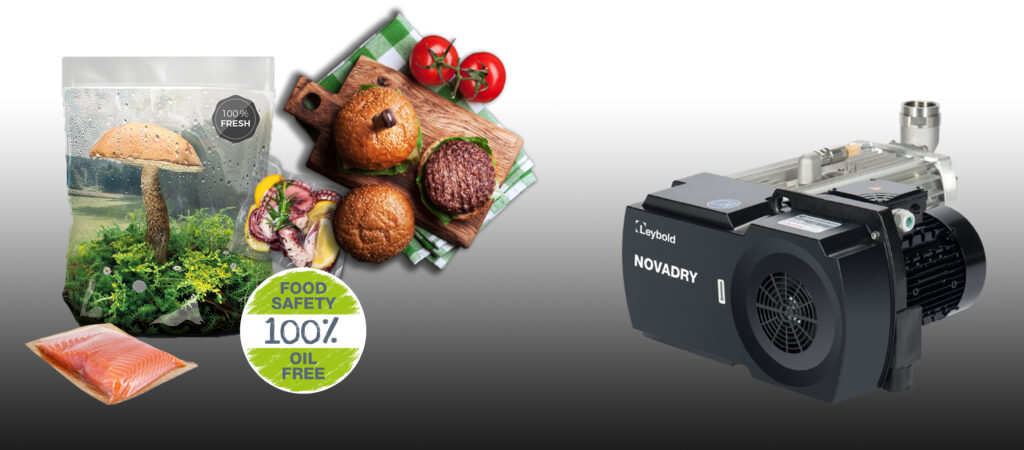 Since 1850, Leybold has benefited the success of its customers with innovative vacuum technology. All thanks to a wide range of application-specific solutions. Today, vacuum solutions are used in a large number of different industries and research projects.
Leybold's products are always adapted to suit the specific requirements of each application. The food industry benefits from Leybold's solutions because almost all processes in food production require vacuum, both in packaging and preparation.
Vacuum packaging also prevents the evaporation of volatile ingredients and thus preserves the taste and structure of the food. Freezer combustion is also reduced as the food is protected from contact with the dry cold environment.